It's been a long journey since our first event in 2008, in City Park. This year, we have been growing so much, it's hard not to think back to the humble roots of this art festival. We have so much unity this year, so many crews coming to represent so many diverse dimensions of dance music, it is little wonder that Colorado has become a dynamo of inspiration in modern EDM. Being hosted now in Civic Center Park, one of the most beautiful amphitheaters as well as one of the most lovely promenades in Colorado to create worlds of art, and sound for the beautiful people of Denver to dance in.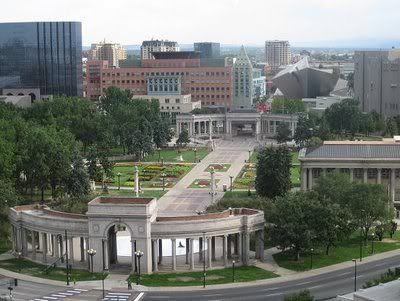 This year we will be bringing to Denver the excitement of 4 stages, 2 days and the best talent in the city.
I would like to thank all the people who contributed to Radical Audio Visual Exhibition 2012, "Great Circle." This was one of the most beautiful years I have seen because I feel as though we are on the path to creating a unified festival for our E.D.M. community. It was so inspiring to see our board grow, and how much the members who helped put together the last two festivals have grown since 2008. I am inspired by the amazing artists who continue to blossom and create a portal with their visionary artwork, and presence of spirit. This year, I hope more will join us, as artists, musicians and dancers to create Radical Audio Visual Exhibition 2013, "Spiral Cycles."